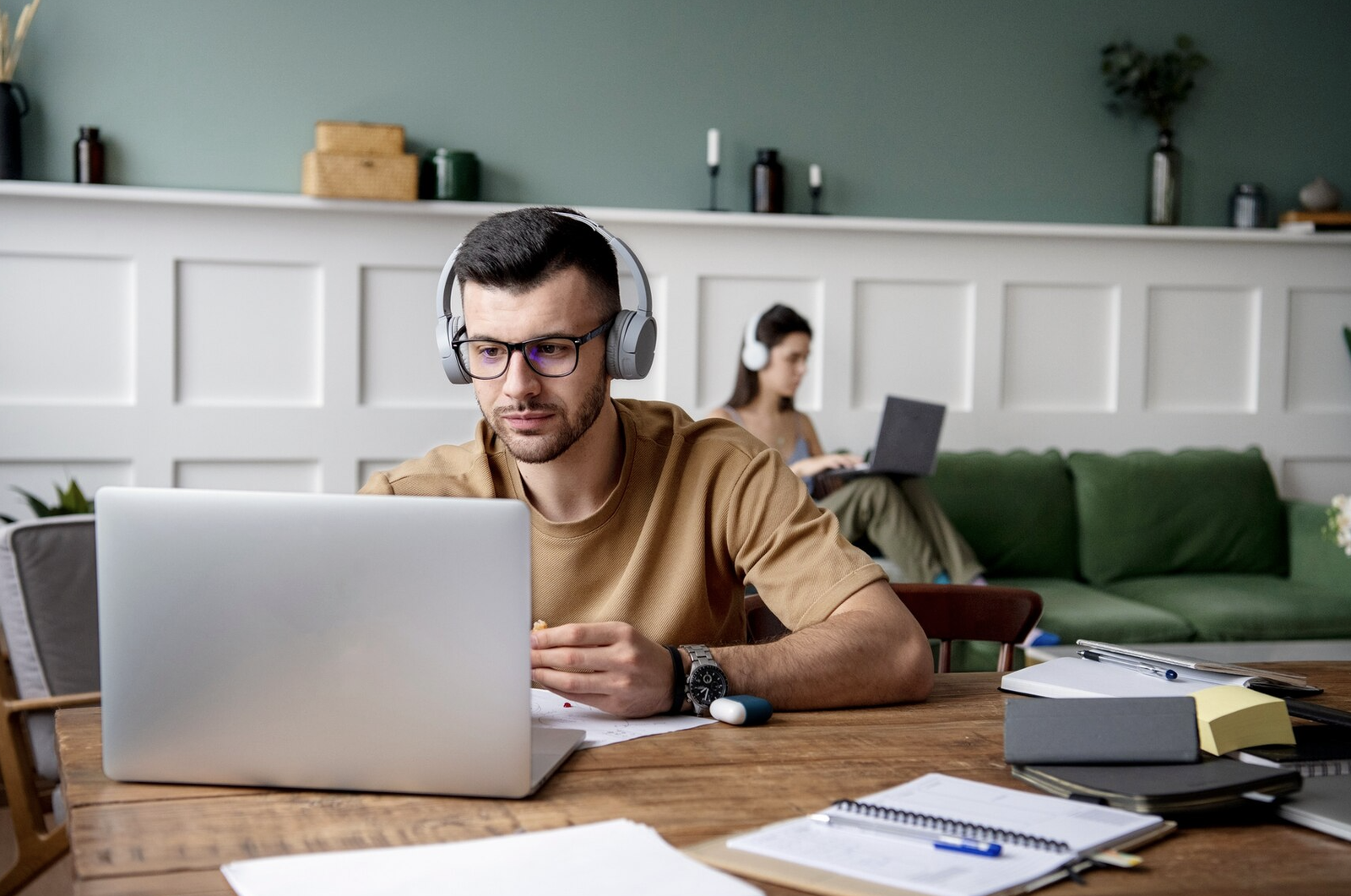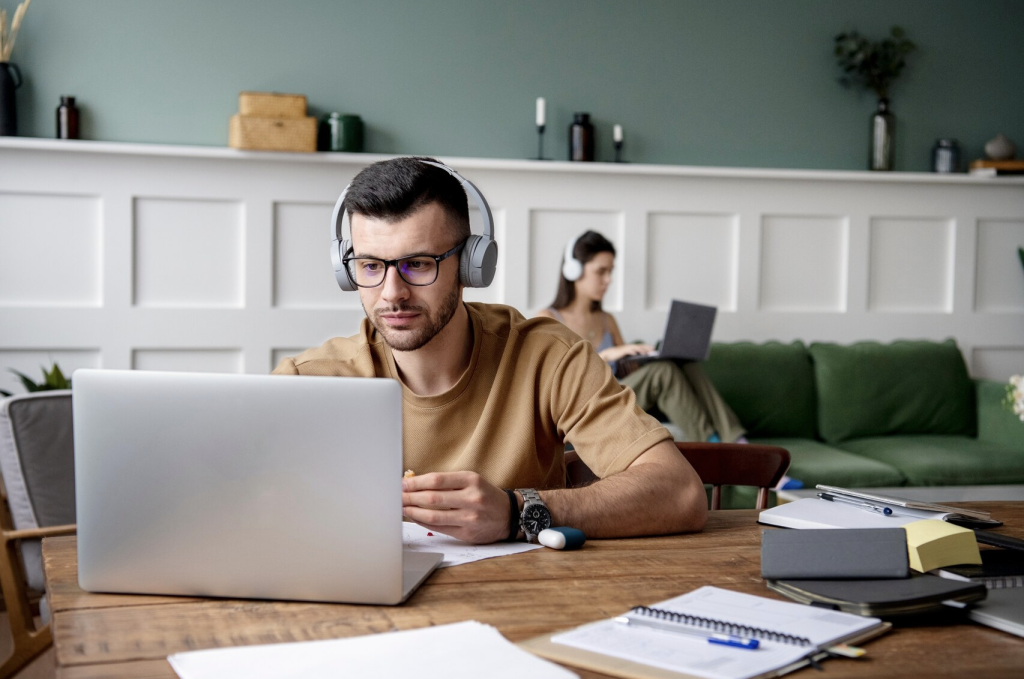 Online Certificate courses have grown in popularity in recent years, owing mostly to the fast adoption of digitalisation and a flexible approach to upskilling.
A question students often have is whether online certificate courses are on par with classroom courses. Without a doubt! Aside from assisting folks in landing their dream job with high-paying potential, online education has a slew of other perks.
Those of you who are still hesitant about pursuing short-term certificate courses should rest assured that online certificate courses with high incomes and career rewards can help you obtain an advantage in a competitive environment.
In reality, the current generation in India significantly relies on online certification courses to upskill and increase their employability.
Advantages of Online Courses:
Online courses offer a range of benefits that make them an attractive option for career-driven individuals. They provide the flexibility to learn at your own pace, fitting seamlessly into busy schedules. The diverse online courses allow learners to choose subjects that align with their interests and career goals.
Check out the following advantages of online certificate programmes in 2023:
● Self-Paced: Unlike classroom programmes, certificate courses are generally self-paced, and you can take them whenever convenient. There is no time limit to complete the course. You can take the course from the comfort of your home.
Because of this flexibility, students and working professionals can attend the course and improve their skills.
● Affordable: Certificate courses are extremely economical, unlike actual classrooms, where tuition, housing, and other expenses can quickly add up. Students who cannot afford good institutions might join online certificate courses in India to further their knowledge.
● Top Popular Courses: Online certificate programmes contain popular and conventional courses. These courses provide in-demand skills that are current with technology.
The top trending courses improve professional opportunities and pave the route for high-paying positions.
● Improve Resume: Certificate programmes enhance individuals' skills and competence, giving their résumé a much-needed lift. A strong résumé is essential for landing a well-paying job with room for advancement.
Working professionals can advance their careers by learning new skills through online Certifications.
● Learn and Reinforce: Classroom courses are typically a one-time learning experience in which you must brace yourself for the complete batch of students' study flow. There is little room to halt, reread, or repeat any idea to meet your specific needs – everything must be completed within the time constraints of the programme curriculum. Online learning, on the other hand, allows you to learn and grow at your own pace.
You can plan individual learning lessons with instructors to clear up any confusion.
Will online learning be a gift or a curse for the education industry?
Change is inevitable, but not all changes are beneficial. The primary method of instruction used to be storytelling, which was passed down through generations through human connection and relationships. The desire for convenience and multitasking led to online learning, bolstered by COVID-19. With a lack of social contact and a sense of social belonging, online learning gave us a completely different vision of the virtual world.
Virtual classrooms, virtual attendance, digital notes, online tests, and other such things are now part of a typical school or university student's daily routine. Online learning can be a benefit or a curse depending on its use.
What should you look for while choosing an online course?
A fantastic platform! Numerous websites provide identical or dissimilar online courses. Having several options available creates an unusual circumstance for the learner to pick from. When picking a course based on interest, compare the prices of several websites, consider the resources and content they provide, and then carefully review the curriculum. Most essential, read the feedback from previous students.
Oxford International Digital Institute (OIDI) stands out as a beacon of innovation and quality in the digital learning arena. OIDI appeals to every learner with short courses, general programmes, and intensive bootcamps. OIDI opens the way for comprehensive learning by effortlessly mixing enriching academic content with cutting-edge delivery methods.
OIDI's Online Course Categories:
OIDI is the best online platform that offers a wide spectrum of online courses, including short courses, general courses, and intensive boot camp programmes. These courses cover an array of disciplines, from technology and business to arts and sciences.
What sets OIDI apart is its commitment to innovative program delivery and enriched academic content. As a result, learners are equipped with theoretical knowledge and practical insights, ensuring a holistic learning experience.
Top 19 Online Certificate Courses for 2023:
● Advanced Programming Languages
● Data Science and Analytics
● Digital Marketing Strategies
● Full-Stack Web Development
● Renewable Energy Technologies
● Financial Management and Investment
● Business Leadership and Management
● UX/UI Design
● Cybersecurity and Ethical Hacking
● Healthcare Administration
● Artificial Intelligence and Machine Learning
● Graphic Design and Multimedia
● E-commerce Strategies
● Advanced Programming Languages
● Supply Chain and Logistics
● Language and Communication Skills
● Entrepreneurship and Innovation
● Environmental Sustainability
● Professional Photography
● Project Management
In conclusion:
That brings us to the conclusion of our debate – the greatest online courses you should consider! Online certificate courses in India offer a flexible schedule, up-to-date course material, lower costs, the ability to learn quickly, and the option to upskill yourself without quitting your job.
There are numerous variables to consider if you intend to take online courses. Each online course provides 360-degree career assistance, such as dedicated mentor feedback, prompt doubt resolution, personalised feedback, mock interviews, P2P interactive sessions, and other constructive activities to enhance the online learning experience.