Studying in the UK remains the goal for thousands of international students every year, with over 600,000 taking this path in 2020/21 alone. Despite the rising figures, though, average course fees sit at £15,000-£20,000 per year. Many international students consequently need student financial assistance. For most prospective students, education scholarships and assisted funding will provide the best solution.
This guide to student scholarships and financial support for international applicants should provide the insight needed to overcome the money-based obstacles to start the degree of your dreams.
The True Cost of Studying in the UK
A degree from a reputable university in the UK can be seen as the golden ticket by students. The qualifications are usually universally recognised while degrees from institutions like Oxford University, Cambridge University, and Brunel carry a lot of weight when looking for post-grad jobs in or outside of the UK.
However, studying in the UK isn't cheap, which is why financial support for students is so vital. Students can expect to pay over £1,000 per month for student accommodation, which is another major cost regardless of whether you need it for nine or 12 months of the year. Furthermore, auxiliary costs including food, travel and other living costs aren't cheap.
When you consider the fact that most degrees last for at least three years, as well as being limited to part-time work that fits around higher education, only a small percentage of students can fund their time in the UK without help. Knowing where to turn for that support is vital.
Many students will find that they need to take extra courses to prepare them for study in the UK due to language barriers and other issues. OI Digital Institute delivers high-quality education and language development opportunities online that can lead to entry into a range of universities in the UK. Our highly accessible courses can generate significant savings ahead of entering the UK while simultaneously inspiring added confidence.
Scholarships for International Students for study in the UK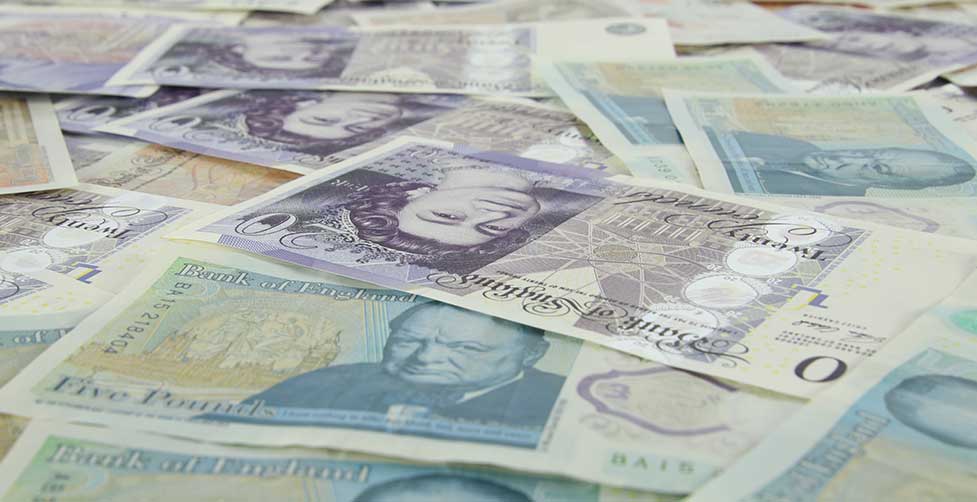 While the initial costs can be a little disheartening, the great news is that a degree is an investment in your future. Graduates who remain in the UK stand to earn an extra £9,500 annually (£35,000 versus £25,500) than non-graduates while increased earnings can be enjoyed in virtually any country that you decide to live in after graduation.
Finding the funds is hard, but there are several options available. Here are some of the most likely solutions:
International Student Scholarships from the UK Government
The UK Government accepts applications for hundreds of international scholarships every year. There are a variety of schemes open to applicants from multiple countries, such as the Commonwealth Scholarship and Fellowship Plan, as well as country-specific scholarships. You can also find a range of student scholarships for specific industries, as well as general financial support.
Visiting the UK Council for International Student Affairs (UKCISA) can help you determine whether you are eligible to apply. As well as applications for study in the UK scholarships aimed at BA(Hons) degrees, postgraduate scholarships are also available. This is most commonly facilitated by the GREAT scholarships scheme aimed at one-year Master's degrees at a wide range of UK universities.
UK Government Bursaries & Financial Support for Students
Study in the UK scholarships, tend to be made open to applicants who thrive either academically or in another area like sports. However, bursaries and grants may also be awarded on the basis of personal circumstances. They are less common and tend to focus on one-off payments rather than covering the tuition itself. However, applicants from low-income backgrounds can look into this option.
Some international students are also eligible to apply for reduced fees on the basis of having a family member as an alumnus or their participation in the university's student exchange or international summer school. Likewise, if you plan to continue your postgrad education at the same place that you completed your undergraduate degree, grants may be available. UK tuition fees have changed for EU students after Brexit too, so financial support is key.
Education Funding
When hoping to start a postgraduate degree, several UK universities offer their own funding options. They are often open to both UK and non-UK students or include a percentage of financial support for students from overseas. Whether it's a Master's, PhD, or Doctoral doesn't matter. There will be options available, but you will need to find the relevant course and check whether the university has funding options.
If intending to move to the UK for the first time, you may also be required to show that you have the capability to complete a postgrad degree at a UK establishment. OI Digital Institute's Pre-Master's online course is the perfect solution. It's accessible, affordable, and helps you take the next step to enter your postgraduate studies, and with international student scholarships available to further soften the financial blow of investing in your future. Our online pre master's in business and management can prepare you for postgraduate study at a range of UK universities. Equip yourself with the academic and English language skills to successfully undertake your master's and kick start your dream international career.
Employer-Funded Degrees
A relevant degree from the UK can make you a far better worker capable of achieving great things for your employer as well as yourself. As such, it may be possible to enjoy the benefits of a company-funded degree. More companies and charitable organisations now participate in schemes where they pay for employee courses than ever before. If you are already employed, it is an avenue worth pursuing.
It may be harder to encourage them to cover your course fees while studying in the UK as it is more challenging to split your education with working for the company. However, remote work opportunities do make it possible. When combined with the long-term benefits for your employer, they may agree to fund your studies thus leaving you to worry solely about accommodation and living costs.
The Final Word
Studying in the UK is a great choice for students from around the world, and those expenses are an investment into your future. Still, softening the blow through financial support and scholarships for international students remains a priority for thousands of applicants. Thankfully, there are plenty of options for both undergraduate and postgraduate applicants who wish to undertake their studies in the UK or online.
Discover where you can study in the UK with our postgraduate preparation courses today.